In response to a large number of data leakage incidents in the era of blockchain and artificial intelligence, countries have proposed higher data compliance requirements. How companies proactively deal with complex and rampant fraud attacks has become an important issue of increasing concern.
On July 9-12, the RISE Conference hosted by Web Summit was held at the Hong Kong International Exhibition Center. DataVisor CEO, Yinglian Xie, was invited to discuss the topic of "Protecting the Internet with Blockchain and Artificial Intelligence" with two other industry guests including John Sun from Spring Labs.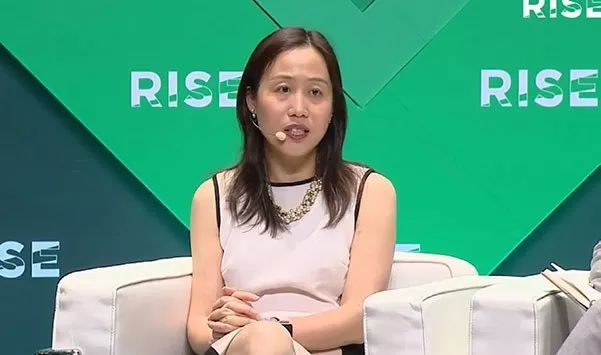 At the roundtable discussion, Yinglian Xie proposed three methods to effectively combat modern organized fraud.
As attackers become more adept at camouflaging themselves, fraudulent accounts appear to look more like normal users and companies need cutting-edge AI algorithms to detect subtle correlations between fraudulent accounts.

With massive user activity on modern Internet and social platforms, companies must be able to leverage cloud infrastructure on a large scale to efficiently analyze billions or trillions of data points.

Expertise in the security domain is needed to properly interpret and optimize the results of the AI algorithm.
Yinglian Xie also believes that growing companies need to pay more attention to business security. While they have achieved growth, they are also very likely to become targets of the organized fraudsters. The implementation of unsupervised machine learning in fraud detection can help growing companies detect new types of fraud in advance and lay the foundation for long-term development. In fact, DataVisor's unsupervised learning fraud detection technology has been applied in many industries and have achieved exemplary results.
As a technology-driven company, DataVisor also focuses on the application of several other techniques in fraud detection including deep learning technology and blockchain technology. DataVisor has processed over 800 billion events associated with 4 billion users and has utilized deep learning to explore fraud patterns between malicious users based on a global database. DataVisor believes that blockchain technology is not only suitable for virtual currency scenarios, its unique technical features also have potential application in anti-fraud scenarios especially in the online space.
The RISE Conference is hosted by Web Summit and in it's seven-year period, has become the largest technology conference in Europe. Last year alone, attracted 70,000+ attendees from more than 170 countries around the world.
On July 9-12, 2018, the world's largest internet companies, high-profile emerging startups, world-renowned media outlets, investors, and thousands of attendees arrived in Hong Kong for a three-day, technical journey to share their exciting stories and experiences. Attendees of RISE included Microsoft President Brad Smith and Amazon CTO Werner Vogels. It is becoming one of the biggest and most influential conferences in Asia.
DataVisor is the leading fraud detection solution designed to uncover modern organized fraud attacks using DataVisor's proprietary unsupervised machine learning (UML) approach. DataVisor excels at finding unknown fraud attacks by looking for suspicious correlation across all accounts without a need for prior fraud loss labels, and often before they can do damage. The DataVisor Platform provides advanced fraud management with accurate detection score, advanced fraud insights console and custom reporting, as well as flexible deployment and integration options. To date, DataVisor has processed over 800 billion events, detected 218M bad accounts, and protected over 4 billion user accounts from some of the largest financial institutions and online services in the world, such as Yelp, Pinterest, Alibaba and more.