Promotions are valuable marketing tools, but they are highly susceptible to abuse. Because they are often one-off and unique, there is generally no historical data from which to create training data or labels. This means supervised machine learning models are ineffective, forcing companies to rely on simple rules and manually monitoring the promotion. DataVisor's Unsupervised Machine Learning Engine is uniquely capable of detecting large-scale, coordinated promotion abuse because it analyzes all accounts and events at once. This allows it to uncover the hidden connections between accounts without training data or labels, and detect entire attack rings even if each member of the ring doesn't look suspicious in isolation.
How Attackers Abuse Promotions Undetected
Proxies, VPNs, and cloud-hosting services allow attackers to evade IP or location blacklists and digital-fingerprint solutions.
Cybercriminals use software to fake their GPS location and take advantage of location-specific promotions.
Fraudsters utilize mobile device flashing, virtual machines and scripts to appear as though they are using different devices.
Sophisticated attackers evade detection by accruing promotional credits or currency on one account and cashing out on another.
How UML Fights Promotion Abuse
DataVisor's Unsupervised Machine Learning Engine is uniquely effective at detecting promotion abuse because it analyzes the hidden connections between all events and accounts in real time. This allows it to detect entire rings of attackers without training data or labels, even if each ring member doesn't look suspicious in isolation. In addition, because these hidden connections are often detected at account creation, DataVisor can stop the attackers before they strike.
No Labels or Training Data
Detect new and continually evolving attacks faster, without waiting for training data or labels.
Analyze hidden connections between accounts to detect more attacks while lowering false positives.
Detect malicious accounts at account registration, before they can abuse promotions.
Learn How DataVisor Fights Promotion Abuse
Case Studies
DataVisor helped protect a large, mobile P2P Marketplace from fraud and abuse using Unsupervised Machine Learning.
Download Now »
Case Studies
Read this case study to learn how DataVisor detected millions of fraudulent accounts with 99%+ accuracy.
Download Now »
Data Sheets
Read this datasheet to learn more about how DataVisor uses unsupervised machine learning to find malicious accounts lurking within consumer-facing websites and apps.
Download Now »
The DataVisor Detection Solution
Unsupervised Machine Learning Engine
Predict new, unknown threats without labels or training data by analyzing hundreds of millions of accounts and events simultaneously using the industry's most advanced unsupervised learning technology.
Supervised Machine Learning Engine
Use industry leading supervised machine learning algorithms to augment the unsupervised machine learning detection with client-provided labels.
Generate and deprecate rules automatically, lowering maintenance costs and improving results explainability.
Global Intelligence Network
Aggregate and analyze the industry's broadest array of digital fingerprints and signals from billions of users across a variety of industries.
What's Happening with Promotion Abuse
Technical Posts
The DataVisor Online Fraud Report took a look at our base of more than one billion users across 172+ countries in the world. Using this massive amount of data, we were able to identify some of the favorite tools and attack techniques that online criminals from around the globe favor when doing their dirty work.
Read More »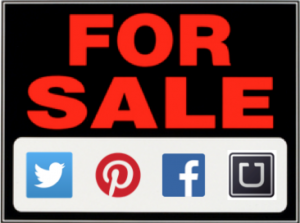 Threat Blogs
User accounts are extremely valuable – real accounts far more so than fake accounts. This is not only true for Internet properties, which are valued by the size and growth of their user base, but
Read More »
Ready to enhance your detection with unsupervised machine learning?