Catch It Before It Happens with
Unsupervised Machine Learning
The DataVisor Unsupervised Machine Learning Platform uses cutting-edge artificial intelligence and big data technology to detect previously unknown fraud and abuse automatically, without training labels or historical data, and often before damage is done.
Protecting the Largest Companies from the Most Sophisticated Fraud, Abuse, and Money Laundering
As businesses increasingly move online, sophisticated new attacks emerge and evolve constantly. Using the most advanced AI and machine learning technologies, DataVisor protects over 4 billion accounts around the globe against these new attacks.
DataVisor helps financial institutions fight application fraud, transaction fraud, account takeover and more by analyzing the industry's largest variety and volume of digital data.
DataVisor helps the largest social networking properties and e-commerce platforms prevent fraud and abuse by detecting and stopping waves of attacks at their earliest signs.
DataVisor helps the world's largest mobile applications stop millions of dollars of fake installs, promotion abuse, and in-app purchase fraud, by analyzing pre-, post-, and time-of install events.
DataVisor helps financial institutions increase money laundering detection coverage while simultaneously reducing false positives and providing compliance-friendly, human-understandable reports.
The Only Unsupervised Machine Learning Solution
Proven at Scale
Requires No Training or Label Data
DataVisor's UML Engine uncovers the hidden patterns among attackers and can detect them without needing labeled training data, dramatically accelerating detection of new and evolving threats.
Predicts Attacks at Early Stages
The hidden, suspicious connections between attackers allows UML to detect them before they launched their attacks.
Uncovers Entire Crime Ring
Capture entire crime rings at once, reducing the risk of future attacks by forcing attackers to start from scratch.
Leverages Global Intelligence
Automatically leverage insights attacks across DataVisor's network of 4 billion protected accounts and utilize the industry's broadest array of digital signals.
Scales to Billions of Accounts
Supports the largest companies in the world with a combination of patented algorithmic breakthroughs and big data infrastructure
Forbes recognizes DataVisor as one of the 25 Machine Learning Startups to Watch in 2018 for its application of Unsupervised Machine Learning to fraud detection.
Read More »
DataVisor is honored to be named as a Top 25 Tech Company to Watch 2018 by the Wall Street Journal for it's machine-learning, big-data fraud detection solution.
Read More »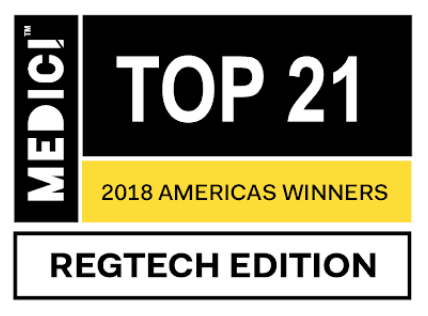 DataVisor was recognized as a winner of MEDICI Top 21 – RegTech Awards for its ability to predict emerging threats and defend against sophisticated fraud techniques.
Read More »
Ready to enhance your detection with unsupervised machine learning?