Mission, Founding Story and Team
DataVisor's mission is to build and restore trust in modern-day commerce, serving banks, social networks and mobile applications. Utilizing an unsupervised big data analytics platform, DataVisor identifies hidden fraudsters lurking inside online services before they conduct any damage to your service or your users. DataVisor's fraud experts partner with the largest Internet properties in the world to protect them from a wide array of online fraud damage, including fraudulent transactions, spam, fake reviews, promotion abuse, fake app installs and more.
DataVisor was founded in 2013, when Yinglian Xie and Fang Yu envisioned a new fraud technology that automatically adapted to attackers without human intervention. Yinglian and Fang met at Microsoft Research, spending more than seven years together developing fraud solutions to protect hundreds of millions of online users. They were driven by curiosity and innovation, values embedded deep in DataVisor's roots and impacting everything the company does now.
We are fortunate to have attracted and assembled a team of world-class experts in big data, security, analytics, complex algorithms, and infrastructure. We foster a culture of openness, positivity, and collaboration. We are driven, innovative and unafraid to do things that have never been done before.
Leadership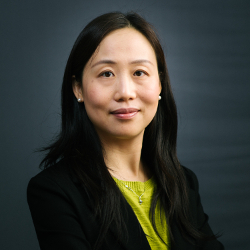 Yinglian Xie
CEO & Co-Founder
Yinglian has over 10 years of experience in security. Her work has been focusing on fighting large-scale attacks, where she combines parallel-computing techniques, algorithms for mining large datasets, and security-domain knowledge into a new theme of solutions in "big data for security." In the past, Yinglian worked at Microsoft Research and collaborated with many product groups to improve the security of hundreds of millions of online users. She received her Ph.D. degree from the Computer Science Department of Carnegie Mellon University.
Fang Yu
CTO & Co-Founder
Fang's work focuses on "big-data for security." Over the past 10 years, she has been developing algorithms and building systems for identifying various malicious traffic such as worms, spam, bot queries, faked and hijacked account activities, and fraudulent financial transactions. Fang received her Ph.D. degree from the EECS Department at University of California at Berkeley.
Paul Patterson
VP, Sales and Success
Paul has more than 20 years of experience in software start-ups and has helped Fortune 500 companies access data never before available, manufacturers build to higher quality standards, CIOs deliver IT more efficiently, engineers design products faster, and retailers sell more products to more people. Most recently, Paul led worldwide sales at Captricity, the leading SaaS data access platform for insurance, government and healthcare. Paul graduated from the University of Colorado with a degree in Business Administration.
Patrick Murray
VP, Products
Patrick has over 15 years of experience as head of product management and marketing at multiple market-leading security companies such as Websense, Zenprise, Zimperium and 3Com. His background includes experience with Internet security, email security, DLP, MDM, VOIP and mobile device security. He holds a B.A. in History from UCLA.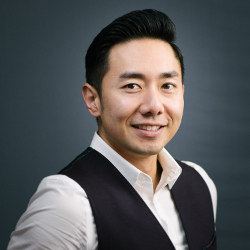 Julian Wong
Architect
Julian is a fraud and security detection industry veteran. As Head of Trust & Safety at Indiegogo and Etsy, and Risk Management leader at Upwork, he developed scalable systems and teams for mitigating fraud and risks. Prior to that, Julian led Google's engineering team responsible for building algorithms to prevent fraud on its ad platform. Julian holds a Bachelor's Degree in Engineering from the University of California, Berkeley and an MBA from NYU Stern School of Business.
Zhong Wu
Director of Engineering
Prior to DataVisor, Zhong worked in the Bing division of Microsoft on web-scale image search.  His past work broadly spanned across scalable features, high performance systems, and efficient algorithms to improve search relevance from billions of images, with the focus on improving search index quality.  He received his PhD from Tsinghua University under the supervision of Dr. Harry Shum.
With over $1B under management, GSR specializes in high tech companies focused on global markets.
Largest venture capital firm by assets under management.
John Sakoda
General Partner, NEA
Jon is a general partner at NEA and focuses on Software-as-a-Service (SaaS), Infrastructure Software, and Big Data Applications. He is a Director of Blue Jeans Network, DataVisor, Desire2Learn, Hearsay Social, OPOWER (NYSE: OPWR), ScienceLogic, Suniva, Swiftype, and WibiData. He is a Board Observer to Lithium and Spring Mobile. Jon also co-manages NEA's seed investment program.
Kevin Fong
Advisor, GSR Ventures
Kevin is a special advisor to GSR Ventures, which he co-founded in 2004 to focus on investments in China. Prior to GSR, Kevin was at Mayfield Fund as a Managing Partner for 20 years, where he contributed to the creation of companies with an enterprise value of US$13.4 billion from investments such as Alantec, Citrix, Crescendo (now Cisco Catalyst), Legato Systems, Redback Networks, and Velocity 11. His recent exits include 3Par, which was acquired by HP for $2.35 billion.
Are you interested in working on challenging problems with smart peers? We would love to talk to you.